Astrophotographers should be excited about many of the new lenses announced this year at the Photokina 2014 conference in Cologne, Germany. We see lots of fast lenses and that's a very good thing.
Here is a quick list of all the new Astrophotography relevant lenses announced at Photokina 2014, who they're for and why we're excited about them.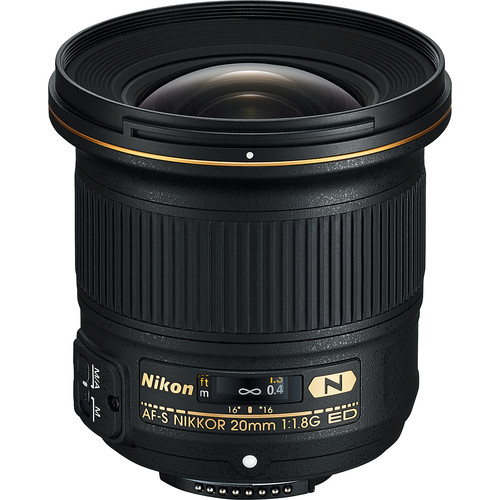 For astrophotography, this is the lens that excites me the most from the Photokina 2014 conference. A fast 20mm lens is super valuable for astro work: it's super wide angle of view and fast aperture will provide great views of the night sky and collect plenty of light. The fastest 20mm previously available  for DSLRs was the Sigma 20mm f/1.8 EX DG RF Aspherical but it is too soft wide open and has too much aberration at f/1.8 for astrophotography. Hopefully Nikon can keep aberrations to a minimum on this new offering. If they can, I expect this lens to be the best 20mm lens available for astro work. The cool thing about Nikon lenses is that they're easily adaptable to other mounts via adapters like the Novoflex Nikon to Canon EOS or Novoflex Nikon to Sony NEX and others. It's also reasonably affordable
Fits: Nikon F Mount
– Check Price (Amazon) / Check Price (B&H)
This is the lens that we've all wanted Samyang to make for years now. It fills a gap in their already very good lineup of lenses and is their 4th lens with an aperture of f/1.4 (the others are the 24mm/1.4, 35mm/1.4, 85mm/1.4). We tend to love the lenses that come from Samyang. They're typically very affordable, fast and have some of the best image quality of any of the lenses on the market. If it holds true to all their other lens designs, it will hopefully be great at correcting coma and astigmatism which should make for a great astrophotography lens. The only other 50mm lenses available that we recommend for astrophotography are the Sigma 50mm f/1.4 Art and the Zeiss Otus 55mm f/1.4 Distagon T*, both of which are markedly more expensive than the Samyang. A 50mm will be best used for making detailed astrophotography panorama stitches.
Fits: Canon EF, 4/3, Micro 4/3, Nikon F, Pentax, Samsung NX, Sony A, Sony E, Fuji X, and Canon M
Check Price (Amazon) / Check Price (B&H)
Also from Samyang is a new 12mm/2.8 fisheye lens for full frame sensors. There are very few fast fisheye lenses available for full frame cameras and the Samyang / Rokinon 12mm f/2.8 should be one of the widest fast lenses that you can buy. With a field of view of 180 degrees from corner to corner, this lens should be great for large sweeping landscapes. We love their 8mm f/2.8 UMC Fisheye II  (full review here) version for APS-C mirrorless cameras so we're excited to see an offering to full-frame DSLRs. We can't wait to try this lens and apply our defishing method to the images.
Fits: Canon EF, 4/3, Micro 4/3, Nikon F, Pentax, Samsung NX, Sony A, Sony E, Fuji X, and Canon M
Check Price (Amazon) / Check Price (B&H)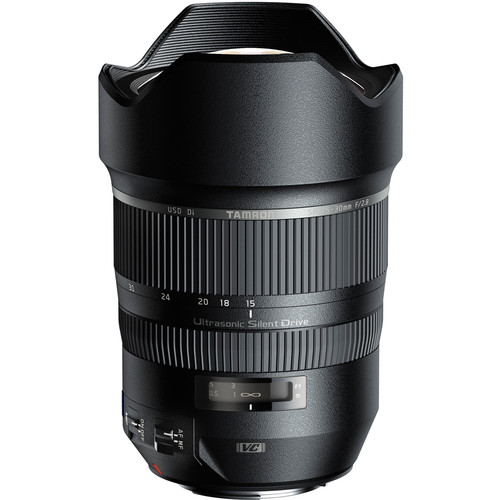 The Tamron 15-30mm looks like it will be an affordable super wide angle option for full frame DSLRs. We're particularly interested at how it will stack up against the comparable (but more expensive) and excellent Nikon AF-S Nikkor 14-24mm f/2.8G ED lens, and the affordable but manual focus Samyang / Rokinon 14mm f/2.8, some of our favorite super-wide angle choices for astrophotography. Tamron has always been second to Sigma in the third party lens market but consistently offers some great products. This offering is particularly unique because Sigma does not offer a fast full frame zoom in this range.
Fits: Canon EF, Nikon F
Check Price (Amazon) / Check Price (B&H)

The older version of this lens, the Tokina 11-16mm f/2.8 II is one of the best lenses for astrophotography on APS-C DSLRs and this updated version is expected to improve upon an already excellent lens. If you're shooting on an APS-C DSLR body and want a super wide angle lens with autofocus, the 11-20mm should be near the top of your list.
Fits: Canon EF-S, Nikon F DX
Check Price (Amazon) / Check Price (B&H)
We're huge fans of Fujifilm's X camera system, it's what we used exclusively while traveling through Europe. The Fujifilm X-T1 is small and light, great at low-light shooting and the new X-T10 is a perfect compact camera.  The 16mm f/1.4 is the last most needed lens for the system with an equivalent field of view of a 24mm lens and a fast f/1.4 aperture. It will be the fastest 16mm lens ever made for a consumer camera and it could very well be the best astrophotography lens available for the Fujifilm X System. Can't wait to try this one out.
Fits: Fujifilm X Mount
Check Prices (Amazon) / Check Prices (B&H)
Sony's full frame mirrorless a7 series of cameras are excellent camera bodies but the FE lens system is very new and limited in selection with only a handful of slower zooms and a couple standard primes. The announcement of the new Zeiss FE Distagon T* 35mm f/1.4 is the first dedicated f/1.4 lens for the Sony full frame mirrorless cameras so it should hopefully be a good compact choice for users with an a7, a7R or a7S who want to shoot in very low light conditions. An interesting thing about this lens is that it's going to feature a de-clickable aperture ring with stops from f/1.4 to f/16 and an "A" setting for automatic aperture mode.
Fits: Sony E Mount
Check Prices (Amazon) / Check Prices (B&H)
The Sony 28mm f/2.0 should be a compact fast wide angle lens for astrophotography on the full frame Sony mirrorless system cameras like the a7, a7R and a7S. There's not a lot of information available about this lens yet but it's likely to be the most affordable full frame lens available for the a7, a7R and a7S. We would have preferred to see something with a wider field of view  like a 20mm or 24mm,  but a 28mm will suffice. Hopefully its performance at f/2.0 has low levels of aberration for astrophotography.
Fits: Sony E Mount
Check Prices (Amazon) / Check Prices (B&H)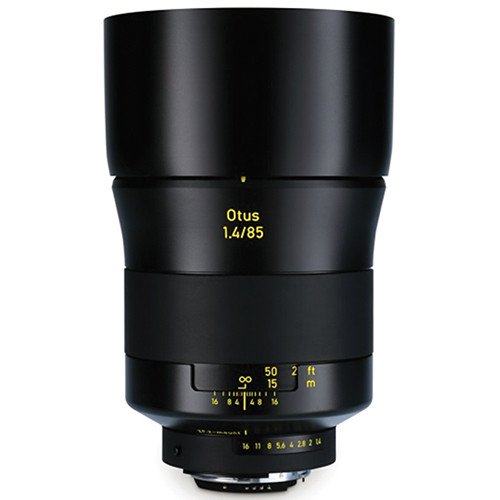 While a little bit long for the more common sweeping landscapes that we're used to shooting at Lonely Speck, the Otus 85mm f/1.4 is sure to live up to its steep price tag by offering the sharpest and cleanest image of nearly any 85mm lens. The Otus 55mm f/1.4 is already one of the best standard primes available and we anticipate the 85mm version to be even better. This lens should be excellent for super detailed panorama stitches and for capturing smaller night sky objects.
Fits: Nikon F and Canon EF Mount
Check Prices (Amazon) / Check Prices (B&H)
The M.Zuiko 7-14mm f/2.8 has been in development for years now and should prove to be a top astrophotography choice for those with a Micro 4/3 camera. It will offer an extremely wide field of view and should be fast enough for astrophotography.
Fits: Micro 4/3
Check Prices (Amazon) / Check Price (B&H)
Conclusions
We're super excited to try out a select few of these lenses as they are released. Photographing the Milky Way is growing in popularity and lens manufacturers seem to be making a lot of suitable lenses for this photographic specialty.
It's disappointing  that there were no announcements of suitable fast wide angle lenses from Canon. The current Canon EF lens lineup is doesn't offer any really great choices for astrophotography in our opinion. Most of the fast wide angle lenses from Canon have far too much coma and astigmatism when shooting wide open and as a result we tend to not recommend them for astrophotography. Luckily for Canon users there are a lot of current and new lens offerings from third party lens manufacturers like Samyang / Rokinon, Sigma, Tokina, Tamron and Zeiss.
We were anticipating the announcement of a Sigma 24mm f/1.4 Art lens but it was never revealed at Photokina. Perhaps we'll see it an other exciting products from the upcoming CP+ conference in Tokyo.
We hope to review a few select lenses from this list and more as they are announced. Are there any products that you want to see reviewed on Lonely Speck? Let us know in the comments.
Disclosure
We are a participant in the Amazon Services LLC Associates Program, an affiliate advertising program designed to provide a means for us to earn fees by linking to Amazon.com and affiliated sites. We are also a participant in the B&H Affiliate Program which also allows us to earn fees by linking to bhphotovideo.com.
Learn Astrophotography
Astrophotography 101 is completely free for everyone. All of the lessons are available on the Lonely Speck Astrophotography 101 page for you to access at any time. Enter your email and whenever we post a new lesson you'll receive it in your inbox. We won't spam you and your email will stay secure. Furthermore, updates will be sent out only periodically, usually less than once per week.
Help us help you!
Believe it or not, Lonely Speck is my full-time job. It's been an amazing experience for us to see a community develop around learning astrophotography and we're so happy to be a small part of it. I have learned that amazing things happen when you ask for help so remember that we are always here for you. If you have any questions about photography or just want to share a story, contact us! If you find the articles here helpful, consider helping us out with a donation.
[button font_size="16″ color="#136e9f" text_color="#ffffff" url="https://www.paypal.com/cgi-bin/webscr?cmd=_donations&business=lonelyspeckblog%40gmail.com&item_name=These+tips+help+keep+lonelyspeck.com+running.&currency_code=USD&source=url" target="_blank"]Donate[/button]
Thanks so much for being a part of our astrophotography adventure.
-Ian