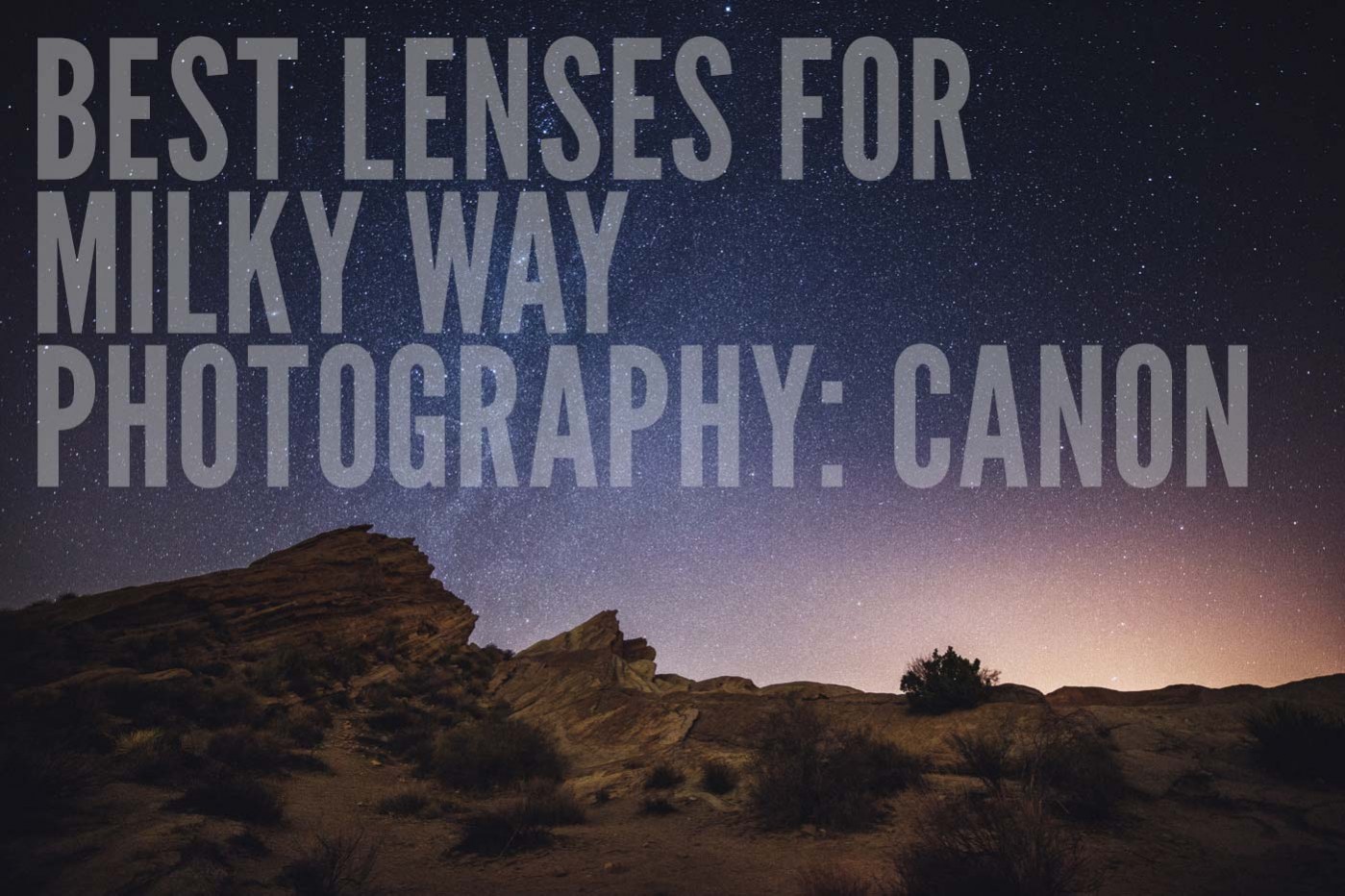 The most common question asked on Lonely Speck answered for Canon shooters!
What is the best lens for astrophotography? The one that collects the most light.
Below is a list of the highest scoring lenses for untracked nightscape photography and astrophotography. The score is a direct representation of light gathering capabilities based on the formula:
Score = (aperture area) × (angular area) × (suggested shutter speed)
Where the shutter speed is the longest suggested shutter speed in seconds based on the "500 Rule" (500/focal length). Aperture area is the surface area calculation of the clear aperture of the lens and the angular area is the angular field of view in square radians. This score is a mathematical calculation based purely on some simple physics. It doesn't account for other considerations like the lens's build quality or optical aberrations but it's a good gauge of overall light gathering capability.  You can also see the complete list of scores here, complete with calculations and further explanation.
All of the lenses listed here are my personal suggestions for photographers looking to get the absolute best astrophotography results with their camera. If using the given camera mount, these are the lenses that I would use. Most of these lenses are manual focus lenses by Rokinon which also tend to be much more affordable than their autofocus Canon counterparts. Additionally, most of the Rokinon lenses are sharper and tend to exhibit less coma aberration than their Canon counterparts. If you're willing to learn how to use manual focus, Rokinon lenses are spectacular performers.
If you would like to know more about the thoughts that went into creating this list, please read my article on how to pick a lens for Milky Way photography.
EF Mount (Full Frame and APS-C)
24mm/1.4: Rokinon 24mm f/1.4 ED AS UMC ( Amazon / B&H )
35mm/1.4: Rokinon 35mm f/1.4 US UMC ( Amazon / B&H )
or Sigma 35mm f/1.4 DG HSM Art ( Amazon / B&H )
14mm/2.8: Rokinon 14mm f/2.8 IF ED UMC ( Amazon / B&H )
EF-S Mount (APS-C Only)
16mm/2.0: Rokinon 16mm f/2.0 ED AS UMC CS ( Amazon / B&H )
10mm/2.8: Rokinon 10mm f/2.8 ED AS NCS CS ( B&H )
11mm/2.8: Tokina 11-16 f/2.8 AT-X PRO DX II ( Amazon / B&H )
EF-M Mount (APS-C Mirrorless)
12mm/2.0: Rokinon 12mm f/2.0 NCS CS ( Amazon / B&H )
22mm/2.0: Canon EF-M 22mm f/2.0 STM ( Amazon / B&H )
8mm/2.8: Rokinon 8mm/2.8 Fisheye II ( Amazon / B&H )
Ian Norman, co-founder and creator of
The Photon Collective
and Lonely Speck. Ian is a full time traveler, photographer and entrepreneur. In February 2013, he called it quits on his 9-to-5 to pursue a lifestyle of photography. Follow Ian's photography adventures on
Instagram
.
Latest posts by Ian Norman (see all)