In this article I talk about our favorite gear, some of which has helped shape our world of landscape astrophotography. Check out what we're looking to buy this holiday season and why.
Introduction
We saw the introduction of a lot of amazing gear in 2015 but there are a few things that stand out in particular to us. Many of these pieces of gear have helped make simple astrophotography more accessible to the world and I think they deserve a note here in our gift guide. I have personally used most of the gear listed on this page and the ones that I have not are likely to be in one of my next gear reviews or to find their way into my camera bag.
I've tried to keep the scope of this list narrowed to gear that's especially great for the type of astrophotography that we like to do at Lonely Speck. Most of it was introduced in 2015, but there are a few exceptions and older models that I think still stand out of the crowd. OK, let's take a look at what we recommend and why.
Cameras
Let me start this section by saying that almost every modern digital camera is capable of making photographs of the night sky. Even some smartphones are starting to gain some basic capability for shooting the Milky Way. That said, there are some cameras that I think are particularly exceptional as an astrophotography tool and I've listed them here, in no particular order.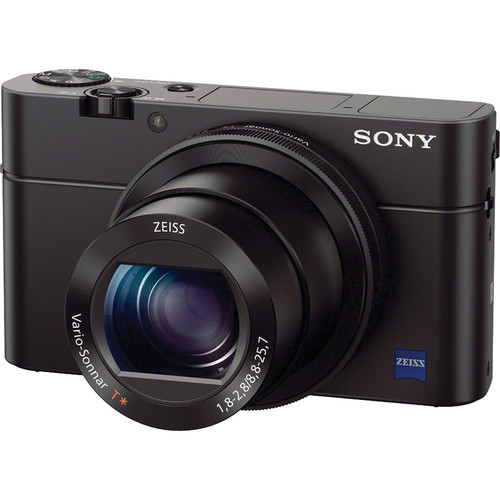 The RX100III has a special place in my bag. For such a small camera, it's seriously good. You can read our full astrophotography review here. For its size, it meets or exceeds the capability of most entry level DSLR kits.
I used the RX100III exclusively this summer when my full frame camera needed to be sent in for repair and it delivered some spectacular results. It stands alone as the only truly pocketable camera that I highly recommend. Also available is the new RX100IV which offers increased video capability in an identical body. I personally prefer the slightly older RX100III for its lower price-point.
Nikon's D750 is best full-frame DSLR available on the market in my opinion. Its low light performance, tilting display, price-point, and excellent ergonomics make it the first DSLR I would recommend for astrophotography. Also consider the Nikon 810A for its improved low-light capability in increased resolution but I still prefer the D750 for its tilting display. It's the only full-frame DSLR with a tilting display (why?) and that automatically makes night landscape shooting that much better.
The original Sony a7S is still one of my most recommended cameras and that makes the new a7SII an almost automatic recommendation for me. The larger pixels on the a7S and a7SII sensor make framing and focusing in the dark super easy, there is simply no other consumer level image sensor on the market that has the same capability.
I've also been using the cheaper a7II extensively while I travel, particularly for its in body image stabilization. The stabilization is great for video work and the camera's improved ergonomics help when using larger lenses. Now that the low-light capability of the a7S and improved features of the a7II are combined in the a7SII, I'm definitely going to switch around my kit to include the a7SII, particularly in anticipation of making more in-the-field video tutorials and reviews to be featured here on Lonely Speck. Also consider the original a7S which houses the same excellent sensor, or the a7RII which has nearly the same low-light stills performance but with increased sensor resolution. If the best all-around low-light experience is what you want, video and stills alike, the a7SII has no match.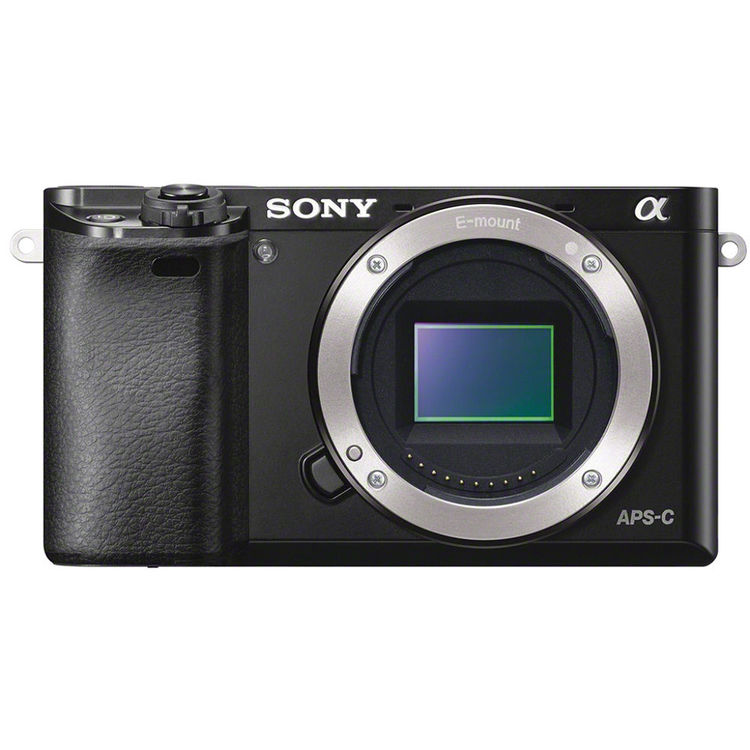 When someone asks me which affordable camera they should buy, my first recommendation is always the Sony a6000. At the time of writing I think the a6000 offers the most desirable features of any camera available at its price point. It's extremely lightweight, shows good (although not best in class) low-light performance, has a fast growing selection of lenses, and has a tilt-screen, all things that I look for in an astrophotography camera. Also consider the Fujifilm X-T10 which is a little bit more expensive than the a6000 but offers better low-light performance and all the things I loved about the X-T1 (full review). If the best bang-for-your-buck is a priority, the a6000 won't disappoint.
I used the a6000 almost exclusively for photographing the aurora borealis while visiting Alaska recently and it performed very well in those low-light conditions, even with the relatively slow Sony E 10-18mm f/4 lens.
Pentax has been one of the lesser talked about camera companies lately, especially as Sony has been stealing the spotlight with their latest mirrorless cameras. That said, the Pentax K-3 II is, in my opinion, the most interesting, and arguably most capable, APS-C DSLR on the market. In fact, I think it's better than most full-frame DSLRs in both features and image quality capability.
Its built-in Astrotracer function uses GPS and the camera's in body image stabilization system to track the stars automatically, allowing for exposures as long as 5 minutes with no star trailing! There is no other camera company putting such advance features in a camera. It's almost like having a Vixen Polarie or iOptron SkyTracker built-in to your camera.
Furthermore, it features a separate pixel-shift resolution function that uses the concept of superresolution to greatly enhance the fine detail and clarity of your photographs. The pixel-shift mode is not specifically geared towards astrophotography (it can't be enabled at the same time as Astrotracer) but for daytime landscapes and studio shooting, it allows the K-3 II to match or even exceed the image quality of a much higher resolution camera (dpreview.com), like the Canon 5DSR.
Lenses
We love fast wide angle lenses. They're our first recommendation as a lens that will show tangible improvements for landscape astrophotography. The lenses here stand out as being some of the most recent and most wanted lenses for landscape astrophotography. I would be happy having any of them in my camera bag.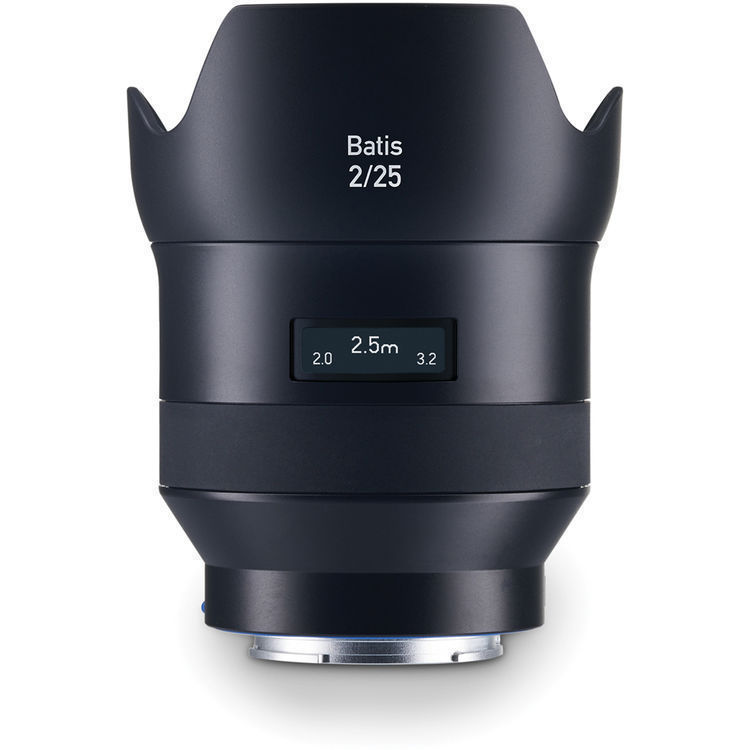 For full-frame Sony cameras, the Batis 25mm f/2 is the one camera lens that I personally want most. I love the 24mm-ish focal length for capturing the Milky Way.  If there's a first and best native landscape astrophotography lens for the Sony E Mount, it's probably the Batis 25mm f/2. Weather sealing, a fast aperture, excellent sharpness and electronic depth of field scale are its standout features. At a lower price point, also consider the slightly less wide, but nearly as excellent Sony 28mm f/2 (full review).
The Nikon 14-24mm f/2.8 is legendary in the landscape photography community. It's simply the most recommended landscape lens for the Nikon system. There is no lens that offers quite the same mix of field of view, image quality and build quality. For those on a budget that might not mind a lower quality build can also consider the Rokinon 14mm f/2.8 (full review) or Rokinon 24mm f/1.4 (full review).
Buy it at:
Amazon: Nikon 14-24mm f/2.8
B&H: Nikon 14-24mm f/2.8
The Rokinon 12mm f/2 (full review) is the first lens I recommend for the Sony a6000, Fujifilm X-T1 and other APS-C mirrorless cameras. It has all the best elements of a good landscape astrophotography lens.
It features a wide field of view, fast f/2 aperture, nice manual focus ring and excellent coma performance all at an affordable price. There's really nothing quite comparable to the Rokinon 12mm f/2 for APS-C mirrorless cameras. I even recommend it over the much more expensive Zeiss Touit 12mm f/2.8.
The Rokinon 21mm f/1.4 is the most affordable, fast 21mm lens available on the market. It's specifically cited by the manufacturer as having excellent coma performance which should make it perfect for astrophotography. It was just released and at the time of this writing, have not gotten to use it but it's the most voted upon lens for us to review. Photographers using APS-C mirrorless cameras that want a lens that mimics the field of view and light gathering capability of a full frame 28mm f/2 lens (like the Sony 28mm f/2 that we love so much) should get the Rokinon 21mm f/1.4. Like the 12mm/2 mentioned above, there isn't really anything directly comparable to it for APS-C mirrorless cameras.
Tools
Okay, shameless plug here for our SharpStar focusing aid. SharpStar is a special kind of mask that mounts in front of your camera lens with a square filter holder (sold separately).  It produces diffraction spikes around bright stars that shift with focus position and give a really distinct indication of focus success. No more questioning your focus, just perfectly focused images every time. It's compatible with most lenses 35mm and longer so I recommend it for use with panorama stitching applications. The SharpStar is open for pre-orders at an early-bird price through November 27th and we anticipate shipping in December. Read more about the SharpStar here.
The Peztl Tikka RXP is the only lithium powered, USB rechargeable headlamp on the market that also features a red night-vision mode and more than 200 lumen output. It's water resistant and programmable for variable reactive brightness as low as 7 lumens.
I like the Tikka RXP in particular because it's rechargeable on-the-go with any micro USB cable. That means I can top it off with my portable lithium USB battery (see below). Also consider the cheaper (but less bright) Petzl Tikka R+ which offers most of the same features as the brighter RXP.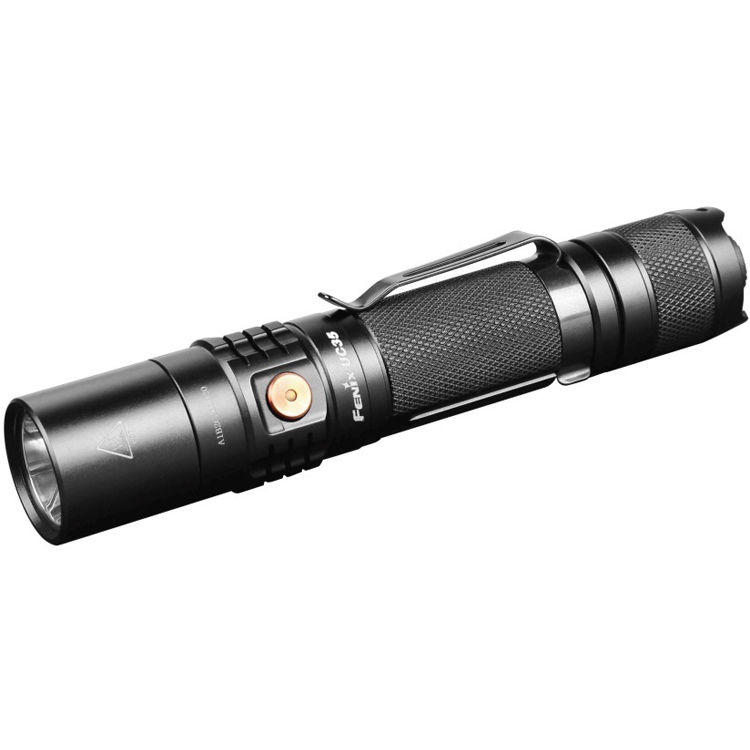 Sometimes you just need an ultra-bright backup flashlight/torch. I usually stick with a headlamp the whole night but it can be reassuring to have a nice ultra-bright backup for the hike back or those times when you just need a little reassurance in the dark. The Fenix UC35 is 960 lumens bright (that's wicked bright) which makes it perfect for long distance light painting. I also offers USB recharging, an easy to find rear on/off/momentary switch, and variable brightness as low as 14 lumens. It even has a lanyard lug if you want to use it on the end of a shoelace for making light painted orbs and light rings.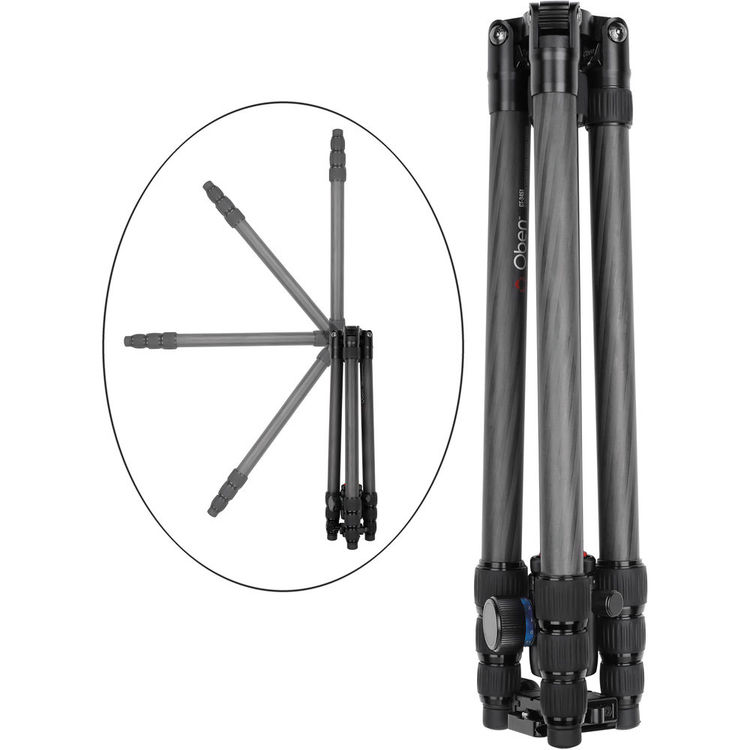 I've had a small travel tripod called the Sirui T-025X in my bag for years now. It's one of the smallest and lightest carbon fiber tripods available but it lacks a little bit in the stability department, does not have an adjustable height center column, and doesn't extend very high. The Oben CT-3451 features everything I liked about the T-025X but offers the adjustable height center column and the extra 6″ of height that I wanted. It also features a removable leg that can be used as a monopod. It weighs only 2.5 pounds and its legs swivel up 180 degrees which let it fold to 17″ short.
Many new cameras like the Fujifilm X-T10, and Sony Alpha camera can recharge via a micro USB cable. When I'm doing an overnight backpacking trip, I carry a 10000 mAh Anker Astro E3 USB battery with me. It allows me to recharge a camera multiple times and, with certain cameras like the Sony a7SII, can allow the camera to operate while charging for extended shooting periods. This is a perfect solution for running a long overnight timelapse. It can also recharge the two lights I recommended above: the Tikka RXP and Fenix UC35. With a large enough capacity USB battery, like the 26800 maH Astro E7, it's even possible to re-charge certain USB-C compatible laptop computers, like the new 12″ Macbook.
Digital Goodies
Another shameless plug, this time for my Nightscapes online video course with Skillshare. I walk through the full spectrum of beginning astrophotography in a 30 minute video course. Your assignment is to capture a self portrait using the Milky Way as your background. I cover scouting, equipment, shooting and processing. Check out the course preview on Skillshare.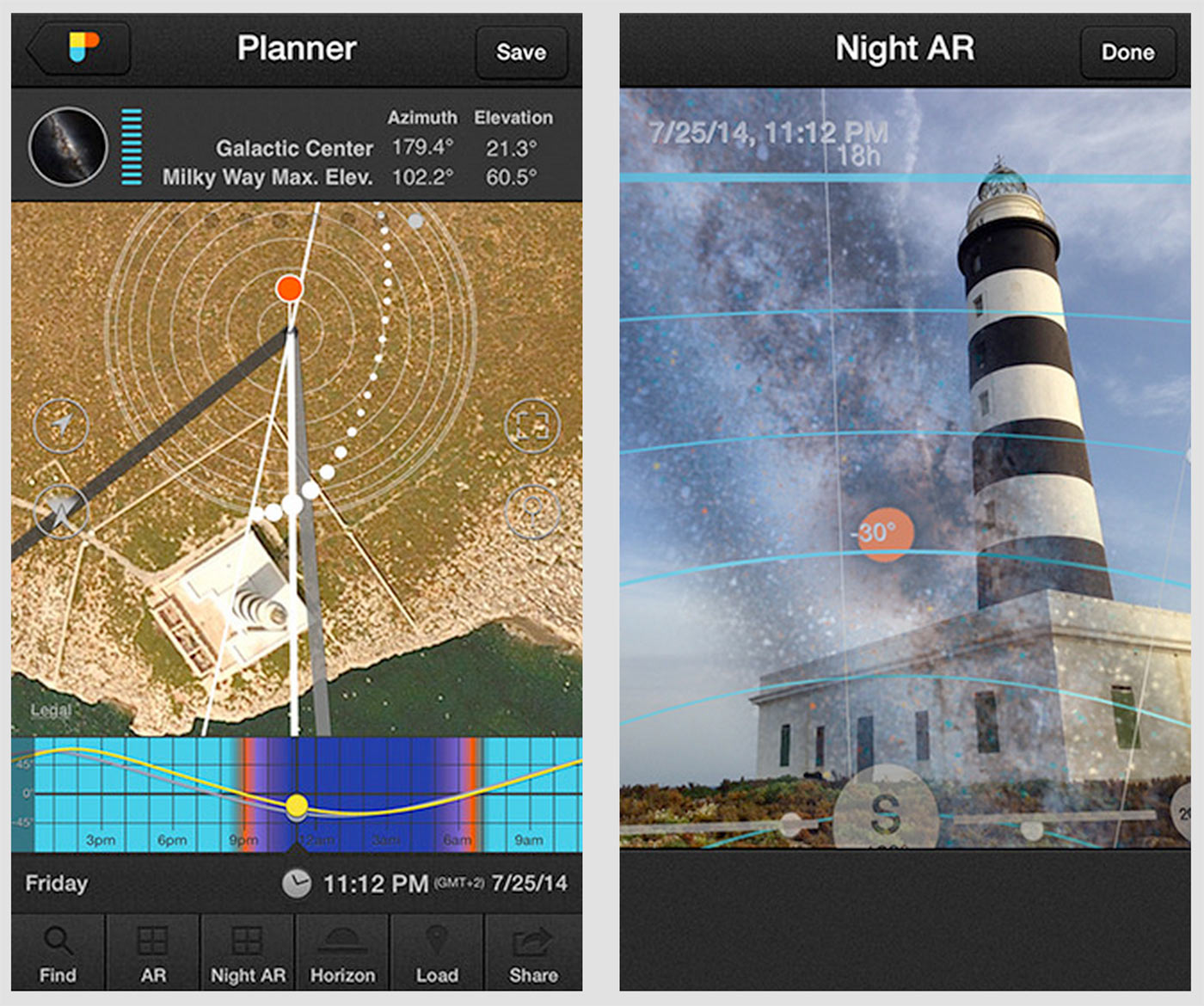 PhotoPills is the best app for photography planning and it has some excellent tools specifically geared towards photographing the Milky Way. If you have an Apple device, get PhotoPills, it's as simple as that.
While PhotoPills is still not available for Android, PlanIt! Pro is very close in function and capability. I'm personally an Android phone user so PlanIt! is my new go-to app. It includes a ton of Astrophotography oriented features like moonrise/set times and angles, galactic plane mapping, Bortle scale light pollution maps, and field of view visualization. If you have an Android device, get PlanIt! Pro.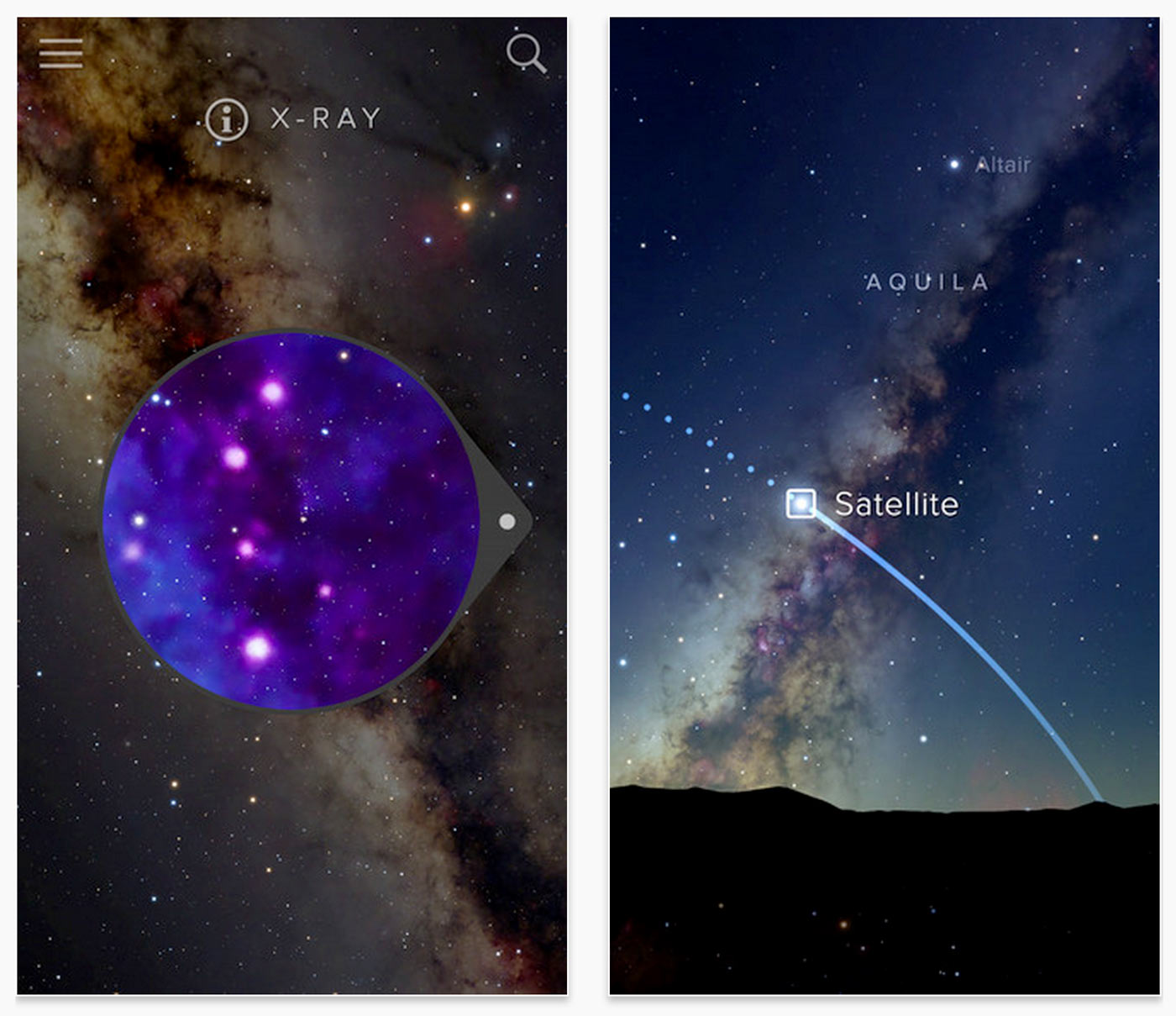 SkyGuide is still the best and first recommended planetarium app on the market. It has a visually accurate and high resolution representation of the entire night sky and Milky Way and that alone makes it the best app to have for pre-visualizing what the night sky will look like in your photographs.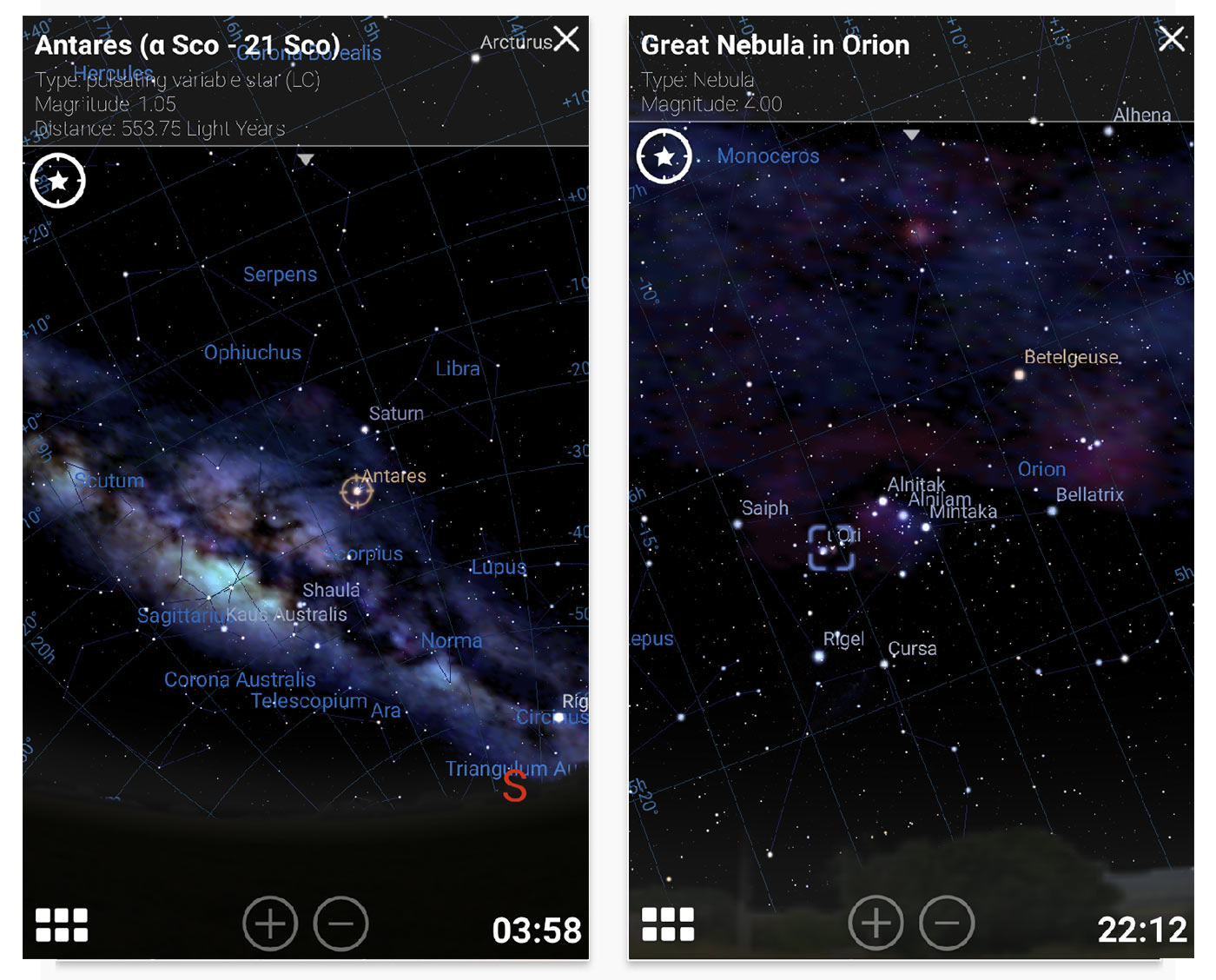 While SkyGuide is not available for Android, Stellarium Mobile comes pretty close. It too has a visually accurate (albeit much lower resolution) representation of the night sky and the Milky Way. It's the only app on Android that I've found that comes close to the usefulness of Sky Guide.
Disclosure
We are a participant in the Amazon Services LLC Associates Program, an affiliate advertising program designed to provide a means for us to earn fees by linking to Amazon.com and affiliated sites. We are also a participant in the B&H Affiliate Program which also allows us to earn fees by linking to bhphotovideo.com.
Learn Astrophotography
Astrophotography 101 is completely free for everyone. All of the lessons are available on the Lonely Speck Astrophotography 101 page for you to access at any time. Enter your email and whenever we post a new lesson you'll receive it in your inbox. We won't spam you and your email will stay secure. Furthermore, updates will be sent out only periodically, usually less than once per week.
Help us help you!
Believe it or not, Lonely Speck is my full-time job. It's been an amazing experience for us to see a community develop around learning astrophotography and we're so happy to be a small part of it. I have learned that amazing things happen when you ask for help so remember that we are always here for you. If you have any questions about photography or just want to share a story, contact us! If you find the articles here helpful, consider helping us out with a donation.
[button font_size="16″ color="#136e9f" text_color="#ffffff" url="https://www.paypal.com/cgi-bin/webscr?cmd=_donations&business=lonelyspeckblog%40gmail.com&item_name=These+tips+help+keep+lonelyspeck.com+running.&currency_code=USD&source=url" target="_blank"]Donate[/button]
Thanks so much for being a part of our astrophotography adventure.
-Ian
*This article originally suggested the Sigma 20mm f/1.4 Art lens but due to user reports of poor coma performance, it has been removed. (5/17/2016)